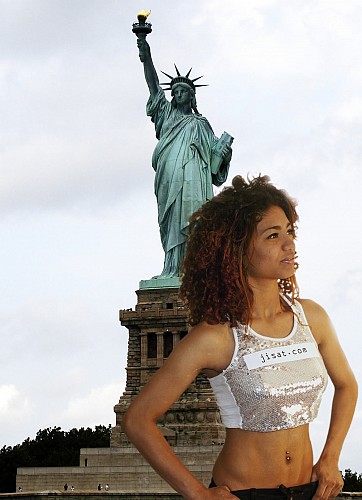 Kate Rodriguez

location

Buenos Aires

age

25

profession

Bailarina y Modelo

hobbie

Bailo, canto y actuo

highlites

Competitiva y diferente

languages

en

credits

Interview

Premula

Photos

Jisat
jisat
Sponsored by
For journalists, bloggers and communication professionals
You can save a lot of time by just publishing this note under a free license. You can modify the text as you wish, we just ask you a backlink to the original creator Premula & Jisat
If you need this article to be printed and you need better quality pictures, you'll need to be registered, and we will analize your case in 24 hours including sundays.
We are able to provide TIFF, JPEG and the RAW original photo formats in full resolution, and in some cases, we can also provide new photos if you need to.
Editorial
by editorial-system is licensed under a Creative Commons Attribution-ShareAlike 3.0 Unported License
PDF DOWNLOAD
From NY to BA

Kate is a profesional dancer borned in Panama, she lived a few years in New York City, trying to get known with her dance in television.
"(...) I have been summoned to attend a dance major television show."

How did you decide perfect yourself in the dance?

Have you come to Argentina to try my luck?

How difficult was the decision?
Related Content